Geek Mythology Productions is a boutique, full-service Video Production Company located in Denver, CO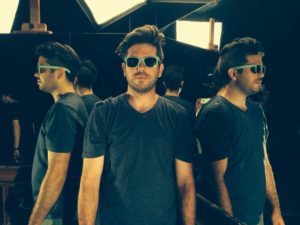 BEN SIMKINS (DENVER)

Phone: 303-518-6899  //  Email: ben@geekmythologyproductions.com
Ben left his native England to pursue his career in his early 20's and has spent the better part of two decades in the entertainment industry, writing for publications such as The Onion A.V. Club, NBC and The Denver Post, directing dozens of music videos with millions of hits and reality TV shows for The Velocity Channel & DIY Network.
KATELYN SIMKINS (DENVER)

Phone: 303-358-6146  //  Email: katelyn@geekmythologyproductions.com
Katelyn has made her name as one of Colorado's premiere MUA's for almost a decade. never one to sit still, Katelyn's full-vision for projects has seen her produce many fashion shows from Denver to New York Fashion Week. She has worked on thousands of sets and produced dozens of projects garnering millions of hits. What can Katelyn do for you?